It's been a while but thought I'd scrap together some mental notes of the 30-day adventure that took me from southern to northern Vietnam.
My original dreams of doing a motorcycle trip from one tip of the country to the other dissipated the moment I arrived in Saigon. I had my fair share of experiences on a bike with the occasional bruise here and there, but I was caught off guard by the sheer number of bikes on the road. Or...what I tell people is that I didn't have the time. Excuses.
Looking back, Vietnam is one of my favorite countries in the world due to its world-class street cuisine combined with its rich culture and eclectic mix of things to do from eating to caving to eating some more. Not to mention you could get all that on $10/day...let's relive some memories and start from the South!
SAIGON
Call it Saigon or Ho Chi Minh but one thing is for sure, there is no shortage of people, bikes, and good food. Besides getting a bad haircut for $5, Saigon was everything I could ask for. My friend, Johnson, was studying Vietnamese in Saigon, so I mostly hung out with him and some new local friends. We just ate and ate and ate. It just so happened these new friends were tour guides for Saigon Hotpot, a group of young people who give local tours in exchange for English practice (this is huge in Vietnam!). Another afternoon was spent tunneling the infamous Cu Chi tunnels, a vast network of underground tunnels used by the Viet Cong.
And because my full-scale motorbike tour was no longer viable, I decided to take the next best option...Vietnamese sleeper buses. On to...Da Lat!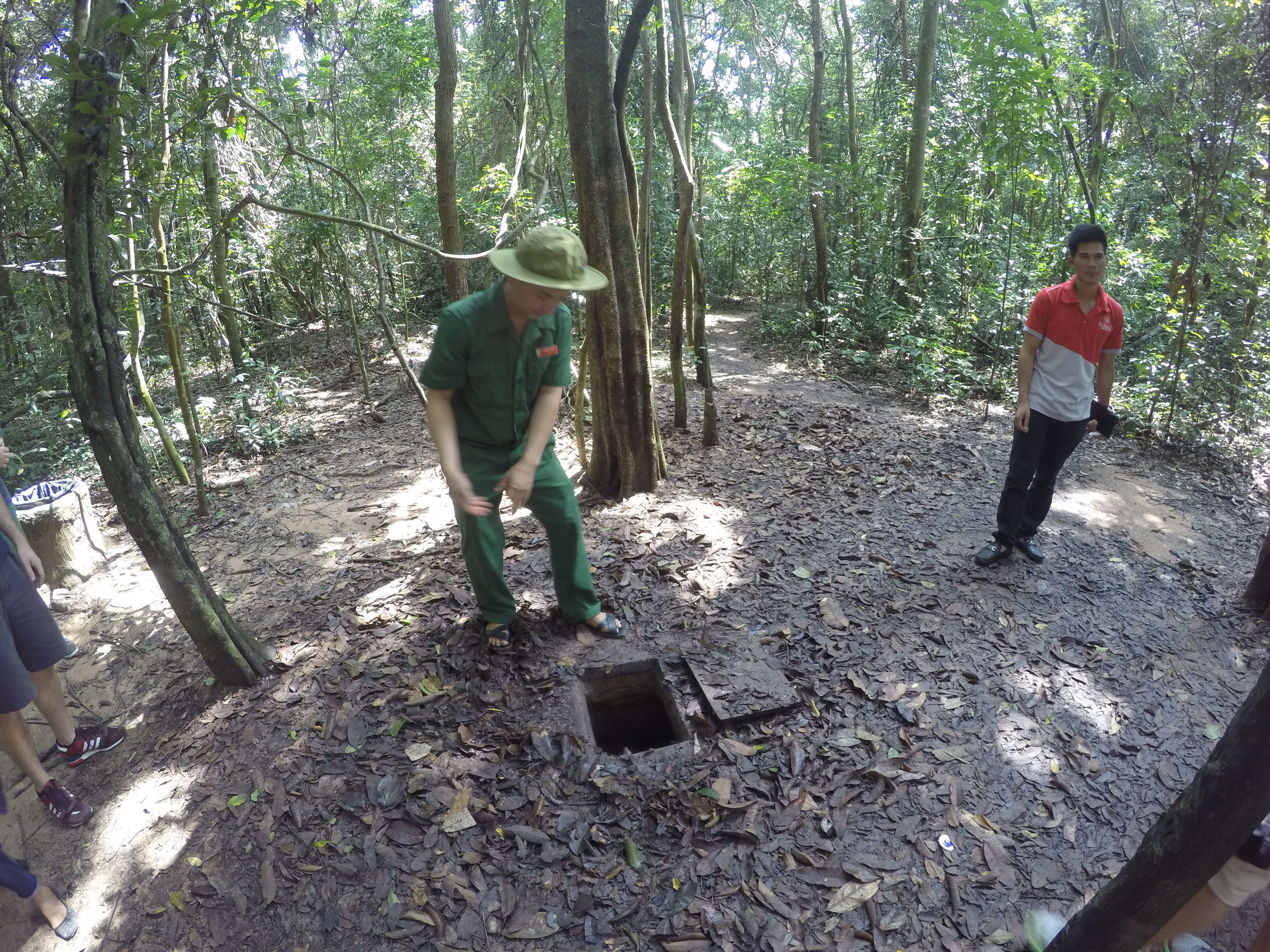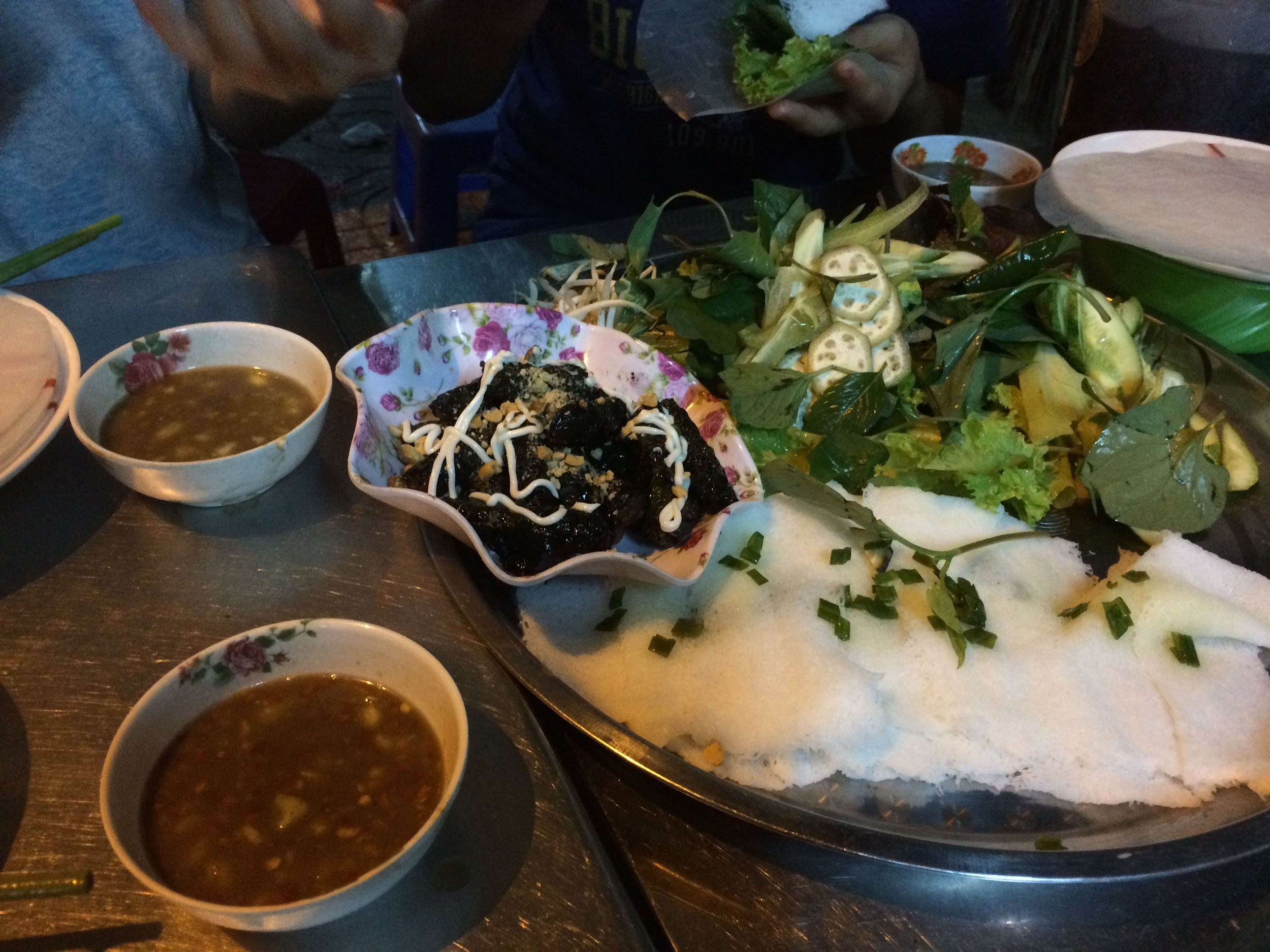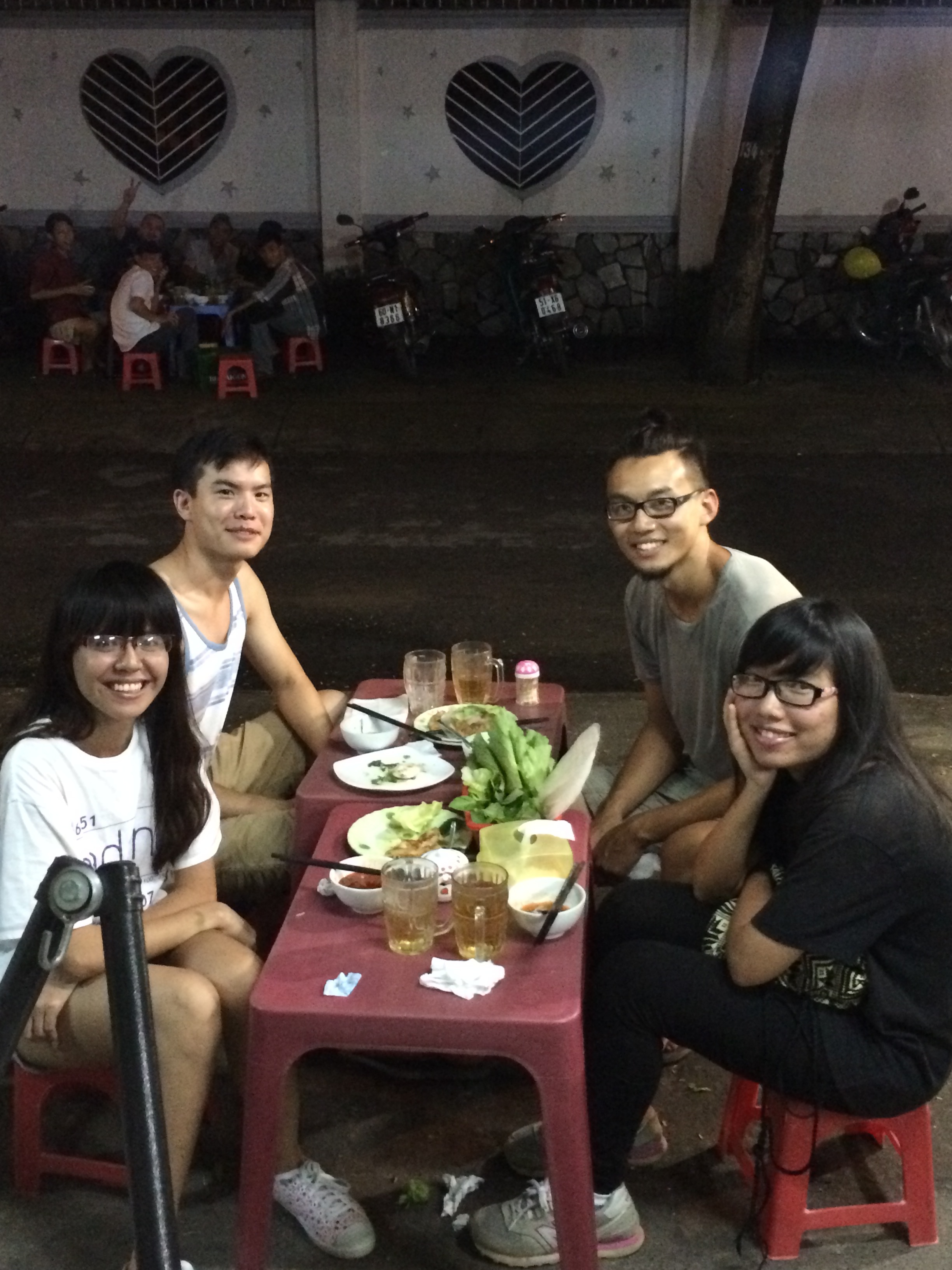 DA LAT
$3/night dorm room with a free breakfast and Vietnamese coffee...one of the highlights of my life! Da Lat is probably one of the most affordable places I've been to and the best part? It's beautiful! A whole week in Saigon for the average introvert can be draining, and my first experience with the Vietnamese sleeper bus was the first of many horror rides. But the mountain city of Da Lat was the perfect getaway.
Again, thanks to my new friends in Saigon, I was introduced to a few other friends in Da Lat. We met for dinner the first night for some local cuisine and traversed the city streets, as there was a huge parade with lion dancing and music to commemorate the Mid-Autumn Festival.
The following morning, I rented a motorbike and explored the countryside for the day, stopping here and there to traverse a waterfall or two and appreciating the local culture. There's no freer feeling than riding through green pastures with the wind gliding past your face with absolutely no obligations at all but to explore.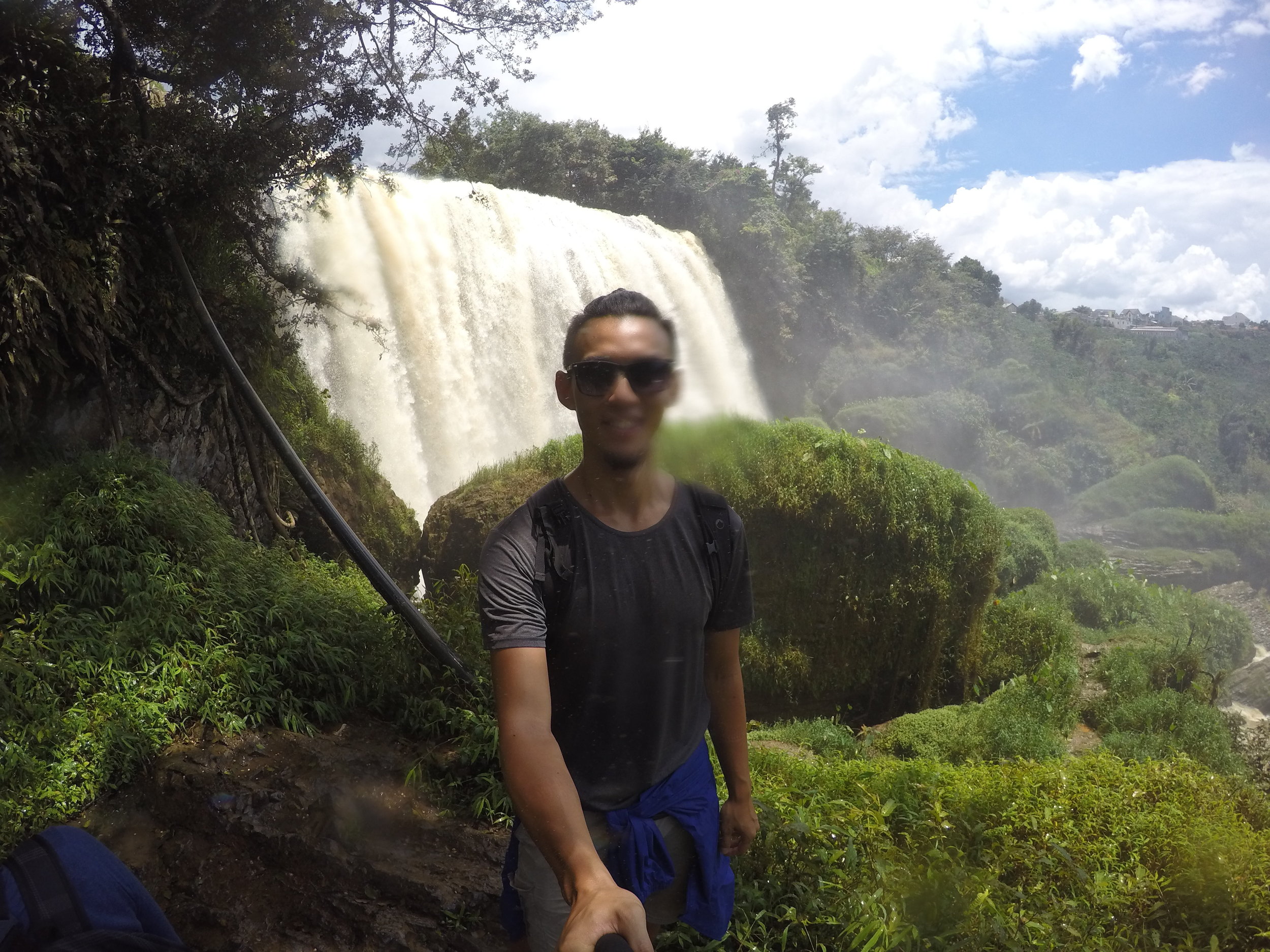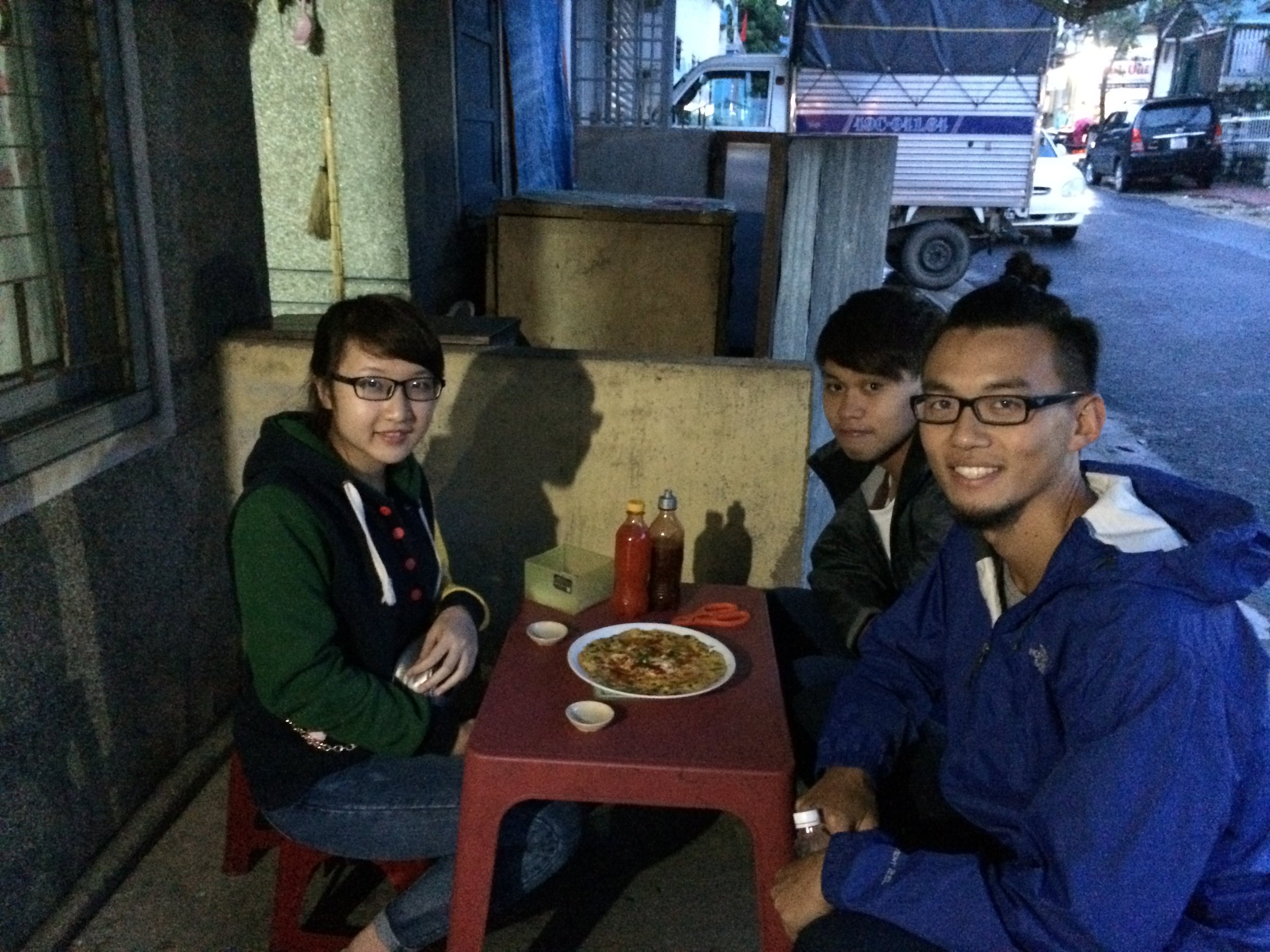 HOI AN
Probably my favorite and the most scenic city in all of Vietnam (also a UNESCO World Heritage Site). There's nothing like waking up for sunrise and exploring silence of Old Town before the city awakes. A visit to the famous Central Market right after is a good idea to see the locals at work, buying and selling anything and everything from seafood to greens.
Old Town is photography heaven. It's also a different view at day and night. And heaven isn't complete without banh mi. Anthony Bourdain once declared Banh Mi Phuong's banh mi as the "best Vietnamese sandwich in the world." Needless to say, I came back 3 more times.
I ended up spending a few extra days in Hoi An biking and exploring nearby villages and spending a beach day because I loved it so much. Many people do as well, and I can't wait to get back.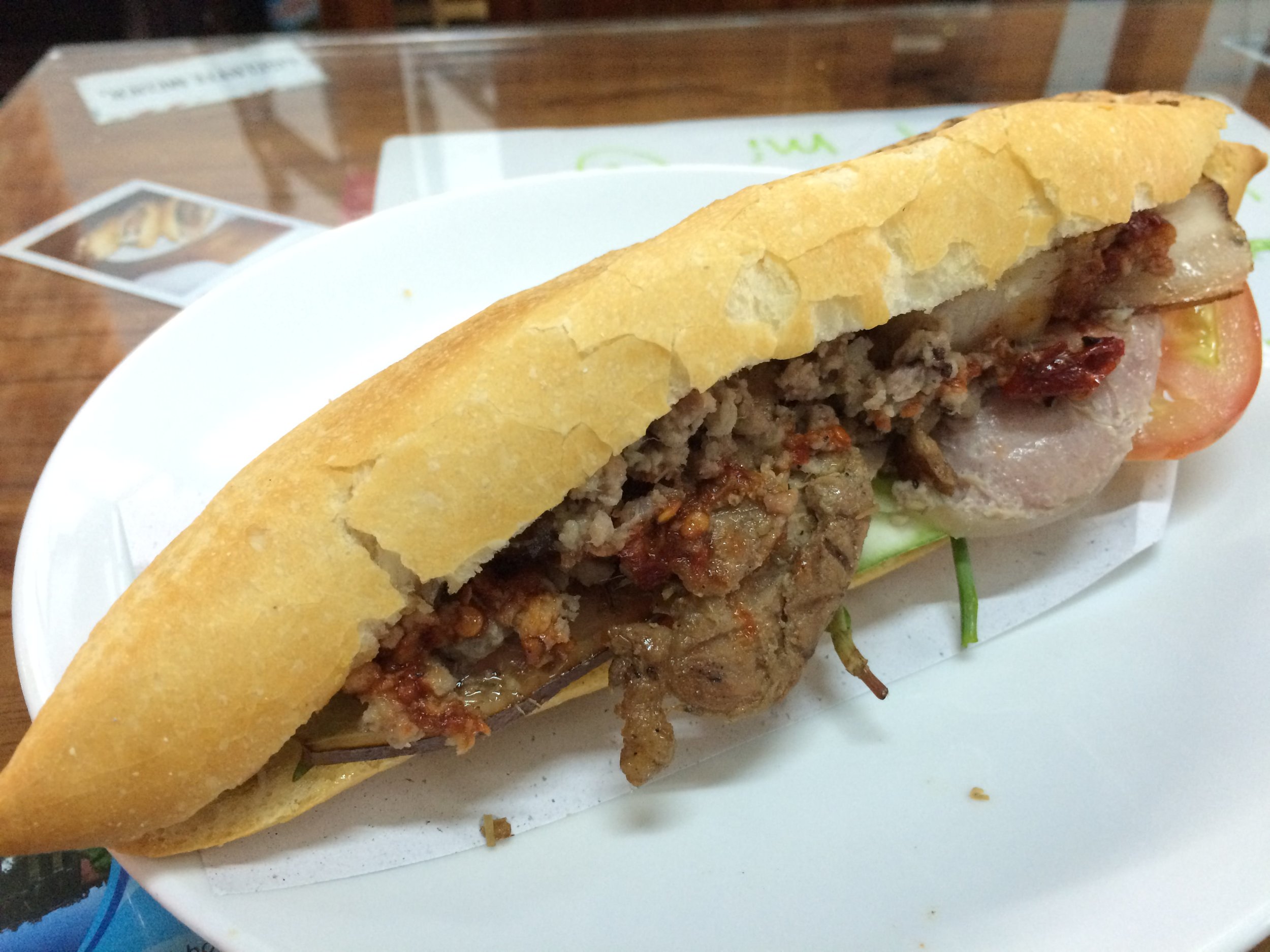 PHONG NHA
Adventure. Caving. Karst mountains. Wait, no one told me ever about this part of Vietnam. If there were a hidden secret, this is it. As of now? Just backpackers and caving enthusiasts huddle together on a one-block street of empty guest houses that's referred to as "town."
However, empty as it may seem, Phong Nha has one of the biggest caving systems in the world - ripe for adventure. Not only will you witness some of the most spectacular caves in the world, but it's an adventure seeker's paradise. Highlight of the trip was the Dark Cave, which combines ziplining, kayaking, swimming (in the darkness!), and caving until you reach the mud pits. Probably one of the most exhilarating things I've ever done. Not a fan of caves? Explore the park by motorbike...it'll just be you and the karst landscapes.
NINH BINH
Another hidden gem filled with some of the most impressive landscapes Southeast Asia has to offer. Getting to my guest house was an adventure through multiple rice fields but well worth it to arrive to a breathtaking "hostel" nestled between several rice fields and karst mountains.
Ninh Binh is known for its karst scenery, and everyone usually comes here to explore and explore Trang An on a boat. Beautiful place but it was also where I experienced the best of human kind...the type of experience that just awes you. While biking throughout the rice fields, I was caught in a thunder storm with nothing but my sun hat for protection. Shivering and huddled against a tree, a local couple kindly invited me in for shelter. They ended up feeding me and conversed with me through universal hand gestures. These were moments of kindness (one of many) that I experienced on the road and have touched me immensely.
CAT BA ISLAND
Forget Ha Long Bay...go to Cat Ba! Scenery wise, it's all the same. People and price wise? That's where you will win!
Countless travelers told us to skip Ha Long Bay (tourist trap) and head to Cat Ba. It was the right choice. And for $5 a night, we got a million dollar roof-top view that matches those on Ha Long Bay. A few of us who had met from Phong Nha decided to go motorbiking the next day and a boat cruise the following. Cat Ba island...what steal...we probably ended up spending 1/10th the cost of a traditional Ha Long Bay experience and received what we wanted in return...freedom, flexibility, and less people.
HANOI
If Saigon was crazy packed, Hanoi seemed double that. Tired and weary, I was picked up by my Couchsurfing host as soon I got off the bus and taken to my new home to rest. My host owned an English language learning center, and I taught for the next few days. It was invigorating to work with students again, who were also my tour guides and food buddies.
Hanoi as a city itself seems much more traditional and conservative compared to Saigon. If I were to use China as a comparison, I'd compare Hanoi to Beijing and Saigon to Shanghai. The dialect was a bit different and so was the food. Luckily, there is no shortage of good food anywhere in Vietnam.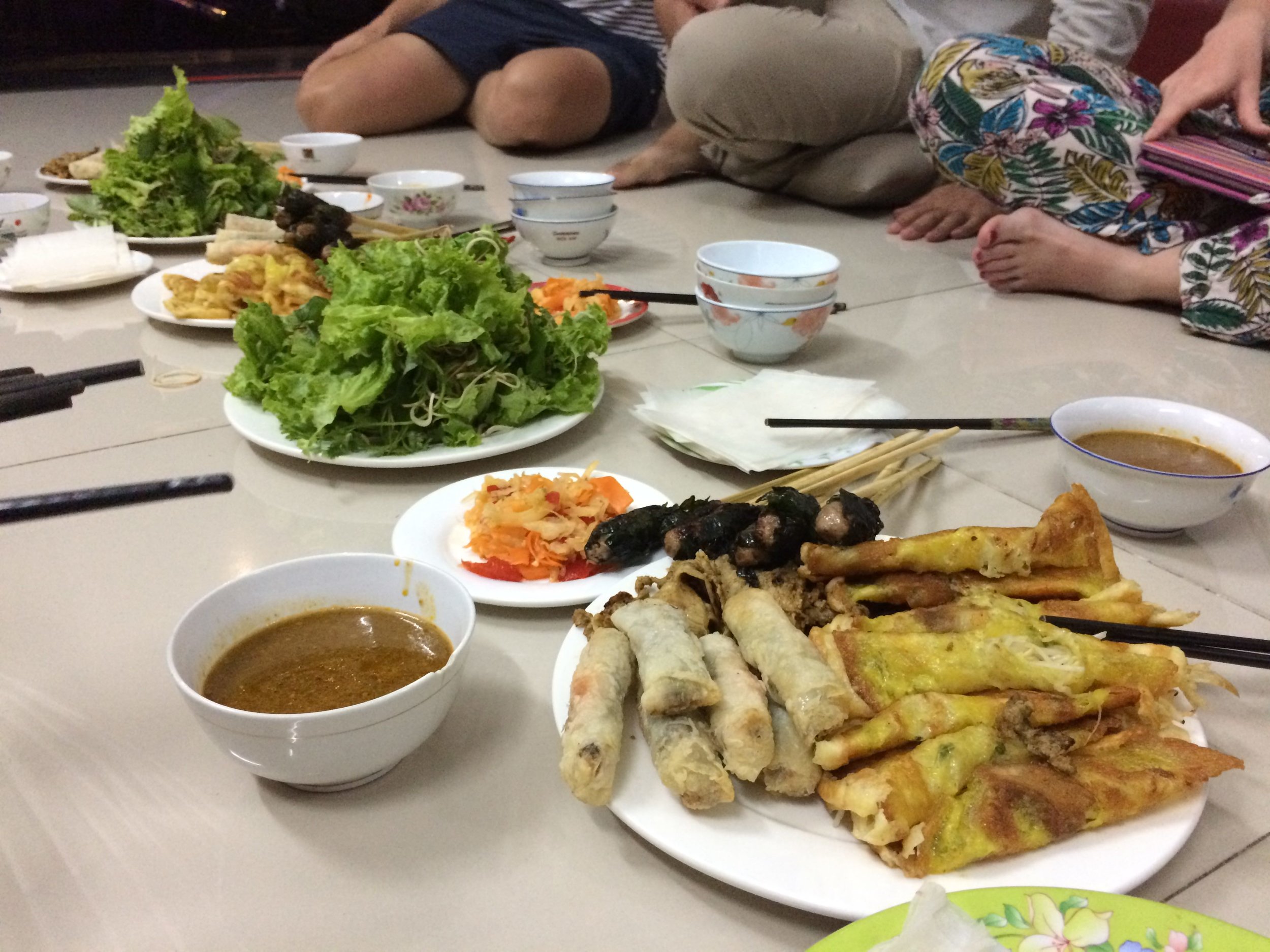 SA PA
The last stop!
Trekking through rice paddies? Learning about Vietnam's ethnic minority groups? Yes and yes! I didn't want to stay in touristy Sa Pa, so I trekked a few miles towards Tavan village, where I found a homestay overlooking a valley of rice paddies. Throwing down my backpack, I plopped myself down on a chair at with a view, ordered a nice, cold Saigon beer, and equipped myself with some mosquito repellent to relax...life is good.
Trekking the next day brought me through Tavan's Hmong villages, where I bumped into quite a few locals and their water buffalo friends. My trail runners failed me here as I got stuck in quite a few muddy patches of the trail. But if there is such a thing as a cultural-adventurous hike, this would be it.
REFLections
While I didn't get to do my motorcycle tour (yet), 30 days in Vietnam were a godsend. Vietnam is not only a culturally rich and gastronomical food hub, but it's also a country that has room for both adventure-seekers and urban coffee snobs alike. It still ceases to amaze me how much you can see and do in a country smaller than the size of California. At the same time, I've been humbled by meeting and hearing the stories of so many new friends. I'm yearning a banh mi at this very moment, and I just can't wait to get back.